Latest News Summary ← Tiny Herald homepage
US News Summary Business News Summary Tech News Summary World News Summary
Wednesday December 31, 2014
Fact-check: executive orders basically same as presidential memoranda, but recorded; so, no real way to check Republican critics or Obama's defense on abuse of power.2014 roundup: short-exercise trend, and the conflicting studies behind it; bottom-line, regular exercise is good for you.Mayor de Blasio meets with NYPD union, as second officer shot awaits burial on the 3rd.Apprehended gang member accused of shooting at LAPD officers in their car.Unemployment falling in all states but Louisiana, where it rose in some areas.Two Boston PD officers hospitalized, attacked by six teens related to arrestee.Lawyers for Fort Hood shooting victims request that incident be declared terrorism, which could translate into medals and benefits, aside from other considerations.2014 flu season outpaces previous years, including severe cases; season started earlier, strain makes people sicker, vaccination rates were lower, and a vaccine mismatch.Berkeley, MO: witnesses confirm that 18yo Antonio Martin (shot) pulled gun on cops.17 years old transgender teen commits suicide, leaves note asking to "Fix society".Nice phone call from president Obama to military couple who had to change wedding location away from Hawaii golf course (just a few days notice), for security reasons.Quick news briefs:
After resigning, Rep. Steve Scalise (R-LA) apologized for speaking at racist group event.
Five gitmo prisoners released to Kazakhstan (3 Yemenis, 2 Tunisians), 127 still detained.
Idaho woman accidentally shot and killed after 2-year-old son takes loaded gun from her purse.
Florida: parents of 22-day-old baby starved to death charged with first-degree murder.
Harvard to change sexual assault policy after investigation shows it handled them poorly.
Publix, grocery chain in southern US, offers health benefits to same-sex partners.
Gas prices continue to fall; $2.05 in Texas, and a national average of $2.27.
Consumer confidence at near 7-year high; house market stabilizing, but wage increases lagging.
Pennsylvania police kills man who tries to run them over, had made threats online.

Tuesday December 30, 2014
Terminally-ill 6-year-old girl from Utah gets letters and packages from all over the world.George H.W. Bush released from Houston hospital after 5-day precautionary stay.US home prices slow their increase for 11th consecutive month, recent lower rates still need time to bring buyers to market.Lawyer for Iranian-American, ex-US marine jailed in Teheran says US offered prisoner swap, which US gov denies.Representative Steve Scalise (R-LA) admits addressing racist group in 2002; speech was about misuse of government funds.2014 best year for US carmakers since 2006, mostly from low-discount crossovers, trucks and SUVs; YOY sold-price increase of 2%.LAPD still on the hunt for second man in sniper attack on its police officer.Interview: Obama optimist about working w/ congress, but will have veto pen ready.Missouri: KKK loses suit, can't hand out pamphlets in the street; ok on sidewalk.Police officer deaths by firearm from 32 in 2013, to 50 in 2014 (15 of them ambushes).After private talk w/ Boehner, Representative Michael Grimm (R-NY / Staten Island), will resign after all (re: tax fraud charges).Delaware-sized, permanent methane cloud over New Mexico indicates larger problem: methane leaks from coal / oil / gas extraction, which contribute to warming the planet.Obamacare: uninsured penalty up in 2015; In 2014, it's 1% of household income or $95/person, whichever is greater; In 2015, rises to 2% of income or $325, whichever's greater; in 2016, government figures show that the average fine will be $1,100/person.West coast dockworkers union battle w/ shippers still unresolved; cargo up to 7 times longer than usual to clear; they handle 50% of US maritime trade, 70% of imports from Asia. (Issue that caused McDonald's Japan to ration -then eliminate- fries from menus.)Vermonth nuclear power plant shuts down; switch to green / renewable energy sources.Autopsy report: black man killed by LAPD in August shot 3 times in back and side.

Monday December 29, 2014
Census: US population grows to 321 million, 0.7% more than a year ago; 1 birth every 8 sec., 1 death every 12 sec.; with immigration, 1 net new person in the US every 16 sec.Despite mistrust since Snowden revelations, Germany continues cooperation with NSA as Islamism rises at home; 550+ German jihadis went to Syria, some suicide bombers; wider problem, as they freely travel in EU.Mixed greetings for mayor de Blasio at NYPD cadets graduation: boos & claps.Heather Cook, 1st female Episcopal bishop, involved in hit-and-run that kills bicyclist.Police calls off manhunt in for second gun man involved in killing two police officers in South Los Angeles last night.Obama admin to rule on commercial drones in January; currently, near universal FAA ban; trade group: $10bn in lost opportunity.Illinois: new state law gives access to state-funded kidney transplants and dialysis treatments to illegal immigrants.After official end of 13-year US combat mission in Afghanistan, Taliban insurgents declare it a "defeat" for US & Allies; next 2 years only spent training local military.NYPD Commissioner Bratton sharply criticizes officers' decisions to turn back to mayor de Blasio during funeral (of 1 of 2 officers killed by a supporter of the protests endorsed earlier by the mayor).Despite Obama & aides' growing optimism, US military skeptical that Iraqi forces will defeat ISIS; key to victory, per rising star Special Ops General Nagata: approach the problem creatively and psychologically.Ferguson PD suspends officer for calling Mike Brown memorial "pile of trash"; unpaid leave, awaiting disciplinary proceedings.CDC lab tech in mishandled Ebola case is free of the disease, still monitored daily.Iran leader blasts US and tweets with #BlackLivesMatter to stir things up.US army could get more hackers for cyber warfare by eliminating requirement for boot camp - not the typical soldier profile.

Sunday December 28, 2014
Thousands of police from around the nation honor slain NYPD officer Rafael Ramos; hundreds turn their back to mayor de Blasio.Missouri: pro-Michael-Brown demonstrator Joshua Williams, 19, arrested for burning down a convenience store and looting it.Post 9/11 US secret service of lower quality, due to increasing demands, tight budgets, early retirements, funding competition with DHS, and ongoing understaffing.Downsides of US policy not to pay ransom for hostages (arguably an incentive) include lack of contact with informers on the ground and refusing to serve as peace negotiators.20% of college women sexually assaulted: Obama and Biden remarks debunked.

Saturday December 27, 2014
WP/ABC poll: opinions on police-and-race issues divided by race and politics; common ground? All cops should wear body cams.Ohio zoo: abandoned baby gorilla reared by 16 human surrogates, and slowly introducing it to adult female gorillas.UK refinances nearly 300 years-old debt (pay old debt with new), a reminder that gov debt is passed down generations.Following Europe, US justice system starts to increasingly view obesity as a disability, especially when it causes job loss.Following internet outages from presumably US retaliation over Sony hack, North Korea compares president Obama to a "monkey".Nevada begins new program to dispose of Christmas trees, friendly to the environment and fire-safe: feed them to the goats! Once run by community and religious organizations, hospices now a booming industry, mostly run by for-profits, at -seemingly- the expense of patients.Despite lashing report from Senate Intel Committee, CIA unlikely to lose any power; Congress, White House, and public by and large support its anti-terrorism operations.Thousands attend the wake of NYPD officer Rafael Ramos, executed last week in his patrol car by a Mike Brown protester.NYPD: Rafael Ramos & Wenjian Liu, killed on December 20th by Mike Brown supporter, posthumously promoted to rank of Detective.FBI investigating report of US border agent kidnapped by Mexican cartel; none missing, per US Customs and Border Protection.Leaked cables shows Hilary Clinton's harsh or shrewd assessment of Argentina president Cristina Kirchner's mental health.South Carolina: body of missing NY autistic boy found in pond, an apparent accident.Since legalization, marijuana use has risen in Colorado, second only to Rhode Island.Florida: body of missing cruise ship worker found on beach; death ruled accidental.Head-on collision near Sacramento kills four people and seriously injures two.Texas mother's murder-by-omission conviction, after foster child died of salt poisoning, overturned on appeal, after 7 years in prison for a life-without-parole sentence.

Friday December 26, 2014
Bipartisan trend: new rules to stop lobbyists access to attorneys general, if only to avoid perception of conflict of interest.Texas considering high-speed rail project, $10 billion, linking Dallas and Houston, for starters; financed through debt and equity.Retired NYPD officers fly banner-plane over city that reads "De Blasio our backs have turned to you", reference to last week's murder of 2 police officers by Mike Brown protester, and mayor's lack of support.Mourners gather for wake of first of two NYPD officers killed last week by a Mike Brown supporter in NY city. Hundreds more expected by this evening. Second officer's funeral scheduled for Saturday.Former South Carolina governor James Edwards dies at 87; first Republican gov. since post-Civil War Reconstruction.Baby Jesus stolen from nativity scenes across the globe; latest in Massachusetts, where it was replaced with a pig's head.Kansas tops states for resident's donated time for charities, as ranked by a study from Volunteering and Civic Life in America.Sony's movie The Interview makes $1 million on first day (released in select theaters, and streamed online).Man, US citizen, at US border in San Ysidro, California, dies from stun gun after allegedly jumping over desk and attacking officers.City of Providence, RI, suing Brazil's state-owned oil company Petrobas in which it invested, for bond loss from corruption scheme in which the company's involved.Federal judge rules that police can create fake Facebook accounts to befriend suspects and thus get access to their account info; no probable cause needed, since criminal has to him/herself accept to "become friends".Obama and wife Michelle thank troops on Christmas day visit to Marine Corps base in Hawaii (where the First Family vacations), one week before Afghan operations end.Obamacare penalties start this April 15th: not having a health insurance plan that meets the minimum coverage, without valid reason, will mean a higher tax bill for filers.Philadelphia: two police officers help deliver baby on train; boy in good condition.

Thursday December 25, 2014
Sony's "The Interview" out in select theaters and for rent online: Google Play, YouTube, Xbox Video, and SeeTheInterview.com.2 more men arrested in NY for threatening police, total of 6 since two NYPD killed.White Christmas: snow expected across the US West, Midwest, and Appalachians.Studying Ebola samples, Centers for Disease Control researcher possibly exposed.

Wednesday December 24, 2014
Houston PD gets $10,000 cash from "Secret Santa" to give to people in need; instead of tickets for traffic violations, police officers have been handing out $100 bills to locals.Anna Stoehr, 114, died in her sleep: her story went viral when she couldn't pick her actual birth on Facebook (year before 1905 not offered). The company sent her 114 flowers on her last birthday.At LaGuardia, two planes collide on tarmac, clipping the first's wing off; no-one injured.CCTV footage of black teen near Ferguson pointing gun at officer who then shot him.Sony rolls out "The Interview" (reason for hack) in 200 movie theaters across the US.In Illinois, kids will get access to medical marijuana (under 18 with parent approval).FDA: one-year-abstinent gay men may be able to give blood, overturning 1983 ban.Swedish-born C. Conrad Johnson, oldest man in the US, dies at 110 in Rockford, Il.Gitmo detainees releases accelerate, as Obama tries to keep campaign promise to close the base before leaving office.Insight into Jeb Bush's hands-on style as governor, from emails released: a meticulous and exec who can be both terse or casual.Following the murder of two NYPD officers, Colorado man arrested for advocating killing police; Google reported the YouTube video.After 18 years in jail, NY man wrongfully accused of murder gets freedom and a check for $4.75 million from the state.Former president George H. W. Bush, 90, rushed to Houston Methodist Hospital for shortness of breath - held for observation.USAID contractor jailed in 2009 for giving internet equipment to Jewish Cubans, and just freed by Cuba, will get a $3.2 million settlement from the US government.Rep. Michael Grimm (R-NY 11th) pleads guilty to tax fraud, but says he won't resign.2 miles from Ferguson, MO, white officer kills armed black teen pointing gun at him.Tornadoes from US Gulf Coast kill two people and cause damage in Mississippi.Christmas gift: Hawaii lava's creep stops just 700 yards from Big Island shopping center.FDA approves type-2 diabetes drug Saxenda (liraglutide) as treatment for obesity.Silicon Valley group turns to India to hunt for next-generation tech companies.

Tuesday December 23, 2014
After all, Sony's movie "The Interview" will be released in some theaters on Xmas day. 5% US GDP growth in third quarter, revised up from 3.9%, is the fastest in 11 years Three men charged for December 12 gang shooting at Oregon high school (4 injured). Growing divide among Democrats, between Warren populists and Clinton centrists. Police seizes 225 dogs, steroids, and weapons in a multistate dog-fighting ring string. Recent study: yoga may be as beneficial for your heart as aerobic exercises. Pending judge approval, Madoff's victims could get another $322 million payout. North Korea's internet down for a day, now back up; possible US retaliation for Sony hack; US official ominously says that some actions will be visible, and some won't. Obama administration to investigate discrimination by insurance companies for expensive chronic conditions. Photo-essay: what 2,000 calories look like. A single meal at popular restaurant chains can give you what you need for the entire day. Consumer Watchdog advises Californians to avoid Cal Index (online medical records) until privacy questions are answered. FAA launches new awareness campaign after increasingly common near-accidents between drones and manned aircrafts. After legal battle against deferred deportation program, children of illegal immigrants in Arizona can now get their driver's license. Florida: youth turns himself in for killing a (protected) dolphin with an arrow.

Monday December 22, 2014
Texas Longhorn, $131 million net worth, is the nation's wealthiest college football team. Singer Joe Cocker dies at 70, 18 months after his last concert and Europe tour. North Korea's internet goes dark (denial of service attack), possible US retaliation promised in Obama's last speech. Vigil last night for slain NYPD officers at hands of Mike Brown supporter; tensions between police and mayor Bill de Blasio. For first time, Mexicans make up less than half illegal immigrants caught by border agents (still largest single national group). 2016: politics outsider and retired pediatric neurosurgeon, controversial Ben Carson attracts strong grassroots support. Conflict of interest and discord at FAA on drone-flying authorizations, a tool deep-pocketed Hollywood increasingly uses. US gas prices keep falling, with average of $2.47, lowest at $2.06 in Tulsa, OK, and highest at $2.82 in Long Island, NY. No charges filed against Milwaukee police officer shooting of unarmed black man. Political humor: is Santa a Republican or a Democrat? Eleven pundits weigh in. Satin Dolls, NJ strip club used for the "Bada Bing" in HBO's "The Sopranos", was robbed $30,000 by two men armed with shotguns.

Sunday December 21, 2014
Exposed by undercover activist, NM-based Winchester Dairy shuts down; charges will be filed: "The activist says he captured images of workers using chains and metal wires to whip animals on their faces and bodies, using tractors to drag milk cows too weak to walk on their own, and electrically shocking the genitals of many animals to get them to move. Cows were also kicked, punched and stabbed with screwdrivers, the footage showed". In TV interview set for release today, Obama says he considers Sony hacking by North Korea an act of vandalism, not war. Obama approves construction of World War One memorial in DC, commemorating the 116,000 fallen US soldiers. Fevered child monitored after landing at O'Hare (Chicago) tests negative for Ebola. Miami: Cuban exiles march, denounce Obama's rapprochement with the communist dictatorship as solidifying the regime. Obama opens his two-weeks vacation in Hawaii with a traditional round of golf. Washington Post: biggest political bloopers of 2014 - lighthearted bipartisan bashing. Dilley, Texas: DHS opens largest center for illegal immigrants (private facility, but $260 million/year cost borne by tax-payers). Two NYPD officers killed in cold-blooded ambush in their stationed car, by a gunman who then took his own life. Craig Ferguson, 52, retires from "Late Late Show" after 9 years, to be replaced by fellow British import James Corden. C-SPAN: farewell speeches from those leaving Congress, most notably Michele Bachmann, Henry Waxman, Tom Coburn.

Saturday December 20, 2014
74 protestors arrested in Milwaukee last night, blocking rush-hour traffic. Air Force admits flaws in rapid response nukes, fixable ($$$) by some accounts. Texas ranchers, battered by droughts, seek alternative incomes, like hunting leases. Pentagon: four Guantanamo inmates back to Afghanistan, as Obama aims to close gitmo. Obama condemns Sony for pulling "The Interview" movie under terror threats. FCC boost funding (+$1.5b/year) for broadband access in classrooms. Rand Paul (backs Obama) / Rubio Cuba feud preview of 2016 foreign policy debates. Ferguson prosecutor: some witnesses lied, including woman claiming saw the shooting. US deportations decline in fiscal 2014, partly due to less border crossings says DHS. California: 90k low-to-high-wage new jobs last month, YOY unemployment down 1.2%. Obama's Friday speech indicates likely veto of the Keystone XL pipeline. Colbert Report ends after 9 years, with record rating of 2.5 million viewers. In midst of police-violence protests, NY cop suspended for punching black youth during arrest, caught on widely shared video. Obama admin declares profitable end to US auto bailout, after selling last stocks of GM's financial arm.

Friday December 19, 2014
Obama to end the year with open-question news conference at 1.30pm Eastern. It's official: FBI confirms that North Korea is responsible for hacking Sony. Child landing at O'Hare with fever under observation in Chicago to rule out Ebola. Judge: consumers can sue Target over 2013 data breach, ID theft risk for 110m people. North Dakota eyes waiving taxes for oil drillers facing tumbling crude prices. White House releases plan to rate colleges and tie federal aid to custom metrics. Leaked CIA report says targeting top taliban leaders has little effect on organization. Colbert Report ended, the man now replaces Letterman as CBS's "Late Show" host. In January, doctors get less money for Medicaid patients, as per Obamacare. Newly activist president, Obama shows how the last two years of his second term may go.

Thursday December 18, 2014
US immigration system fail: next Google one visa away from leaving the US. Holiday lights can be seen from space, cities 30-50% brighter than during rest of year. Texas plumber harassed when his old, sold-at-auction company truck ends up in Syria, and on terror tweet. Increased patrols around business after threatening phone calls.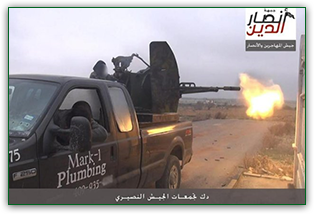 Six charged for January 2014 West Virginia water contamination from coal mining leak that sickened 300,000 residents. LAPD+FBI recover $10m art collection stolen from real estate investor in 2008. NY state awards 3 casino deals to revive sluggish economy; should bring 5,000 jobs and $300 million in additional taxes. Mixed feelings over easing relations with Cuba in Florida, which hosts largest community of Cuban-Americans. Florida judge grants first official same-sex divorce to women married in Vermont. Judge tosses out conviction of black teen executed in 1944 for beating to death two white girls in segregated Alcolu, SC. Nebraska and Oklahoma sue neighboring Colorado over legal marijuana. Sony cancels release of upcoming movie The Interview amid threats (which many theaters had already decided to do anyway). Obama commutes sentences or pardons 20 non-violent drug offenders. German scientist who helped build US space program dies at 101 in Huntsville, AL.

Wednesday December 17, 2014
Hillary Clinton hypothetical front-runner by 2%, but 40% of voters would prefer a republican, vs. 38% a democrat. After 6-year study, NY governor Cuomo's administration bans fracking in the state, opening itself to developer lawsuits. Following retaliatory Sony hack and ensuing threats, top movie theaters cancel Christmas-day release of movie "The Interview". Tobacco use decreases among US teens, replaced by e-cigarettes, not FDA-regulated, and 90% of which come from China. Travel industry's ears perk up as Obama normalizes relations with Cuba; 5-year American prisoner just released. LAPD now largest police force equipped with body cams, a national trend that accelerates with every Ferguson. US malls struggles against online shopping; top malls doing fine, up to 15% of mid-level malls will probably close over next decade. US current account deficit increases by $100 billion, despite decrease in trade deficit, mostly due to less fines collected by US gov from foreign institutions. NYT sheds employees while hiring new ones to focus efforts on the paper's future online. US reject Manila request to send murder-accused marine to Philippines for trial. New FDA rules: restaurant chains with 20+ outlets must include calorie count on alcoholic drinks (and more) by next September; wine and bar drinks exempt. Obama protects Alaska's Bristol Bay, world's biggest sockeye salmon fishery, from oil and gas development, to delight of fishermen and conservationists. Rushed end of lame duck session as Senate extends tax breaks and clears some presidential nominations. 14 charged in 2012 meningitis outbreak from tainted steroids, killing 64 people.

Tuesday December 16, 2014
Manhunt underway for Philadelphia shooter; 6 dead relatives, 1 injured. Update: gunner dead from self-inflicted wounds. Obama to sign new sanctions against Russia over involvement in Ukraine by end of week, and provide weapons to Kiev government. 17 potential GOP contenders for 2016 presidential, including obscure ones. US government fights to keep secret war prisoner abuse photos. Gas prices below $55/barrel, with
a national average of $2.53/gallon. US government, via Biden, pledges financial assistance to civil-war-torn Ukraine. Underwear bomber worked as undercover for the Saudi intelligence and CIA. IP law shake-up: actress now owns copyright for starred-in movie. Sneaked into spending bill, medical marijuana no longer illegal. NASA shuts down brand new, $350 million research tower it no longer needs. Senate confirms 37 years old Vivek Murthy as surgeon general - youngest ever. Ex-lawmakers keep perks like access to Capitol gym / exclusive dining rooms, 90 days taxpayer-funded mail, on top of an
80%-of-highest-salary pension. Bipartisan transparency bill for easy access to federal records passes Senate, dies out ignored in House as members go on vacation. FedEx / UPS / USPS crunch time, FedEx alone creates 50,000 seasonal jobs: "this time of year, Santa's elves wear purple".

Monday December 15, 2014
Thanks to court, IRS returns small business owner's cash seized last October: "civil forfeiture" doesn't require proof, due process, or priors for confiscation (BI). For second month in a row, foreigners sell some their US Treasury Securities, mostly held by foreign governments, for a $7.5 billion drop (NZH). Pennsylvania shooter on the run, leaving 6 dead and three wounded behind (BBC). Despite efforts, US Mint still in the red, pennies cost of 1.7 cent; taxpayer-funded loss of $90 million (LAT). Last week for outgoing democrat Senate majority, and last chance to fill some vacancies (NYT). Texas Senator Ted Cruz unpopular among his peers as he forces them to spend the weekend finalizing spending bill (WP). Surviving Boston Marathon bomber goes to court this week, after a year spent mostly in isolation (Yahoo). A northern white rhino died in San Diego zoo; only five still alive for a species on its way to extinction (CNN). Carbon monoxyde leak from Zamboni ice rink resurfacing machine in Wisconsin leaves 81 people hospitalized after minor league hockey game (CNN). Jeb Bush to release emails from his time as FL governor, as he's writing an ebook and considering a 2016 run (CT). Democrats split for 2016 between more purist / populist candidates like Warren and more centrist / pragmatic candidates like Clinton (WP). Biggest Pinocchios of 2014 (WP).

Sunday December 14, 2014
Majority-republican Texas legislature set to vote on new pro-gun laws, like open-carrying handguns in public and sales tax holiday on firearms (Reuters). Pro-small-business legislation, covering federal contracts, saddled onto $1.1 trillion spending bill (WP). 4 killed in Mississippi after 18-wheeler plows into accident-stopped traffic on I-10 (Reuters). After bicameral passage, $1.1 trillion spending bill lands on Obama's desk, mostly locking current spending levels (HC). Cop buys eggs for woman caught shoplifting to feed her destitute family (TOI). Uninsured number falls under Obamacare: Medicare / Medicaid payments still fall short, while law cuts hospital funding; health-care industry windfall beats expectations, booming new market for prescription drugs (LAT). Rule-breaker, outside-insider Elizabeth Warren gains influence on the left, while pushing it further left (WP). Thousands, including prominent civil rights leaders, march through DC / NYC / Chicago / Boston, protesting black men's death at the hand of the police (CT).

Saturday December 13, 2014
To avoid government shutdown, Senate extends federal spending until next Wednesday at midnight. House slashes IRS budget by $350 million - final vote up to the Senate, this evening. Under pressure from financial industry lobbyists, law banning derivatives trading (risky) by FDIC-insured banks is overturned. As recovery from floods goes on in California, tornado sweeps through LA, a first since 1983. Gang member arrested in connection with yesterday's school shooting in Portland, OR. Nationwide protests planned this weekend against black men's deaths at the hand of the police; thousands already marching in DC; 23 arrested in Boston. Exceptional weekend session in the Senate to vote on the $1.1 trillion spending bill. After all, US Attorney General will not compel NYT reporter James Risen to reveal confidential sources for his book.

Friday December 12, 2014
Thousands without power across California from floods and showers (1-2 inches per hour). Senate extends government spending for two days while reviewing House's US $1.1 trillion spending bill Increasing costs, reliance on government, and resourceful arrangements, along with voluntary unemployment, plague US recovery, especially for 25-54 years old men (NYT). Increasing clashes between health-care industry and Medicare admins / investigators over waste and fraud (est. $35bn for 2013 - WSJ).

Thursday December 11, 2014
USD $1.1 trillion spending bill passes, funding all government until September 2015, minus Homeland Security (breakdown). FCC to increase spending on high-speed internet for schools and libraries in poor + rural areas. CIA-launched website defends enhanced interrogations, which "saved American lives". Senate Foreign Relations Committee vote authorizes Obama's war on ISIS. Obama meets with advisers to simplify business tax code, create manufacturing hubs promoting innovation via public / private partnerships, and expand manufacturing apprenticeship program.